Order at
GRAF HEIM + GARTEN GMBH
— Dreieich
Blumensträuße und Pflanzen für Ihr Zuhause
Wir sind weiterhin für Sie da!
Order online
Unique creations
Delivery and pickup
Wegen Urlaub geschlossen
von: 10.01.22 bis 23.01.22
Simply order at a local florist
Many local florists have created a page on Lokaler Florist so that you can order a beautiful bouquet online too. It works almost the same as it does in the store. Home delivery in just 3 steps!
1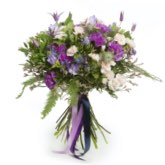 Create your unique bouquet.
Choose bouquet
2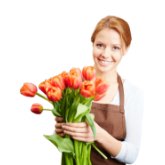 The specialists at your florist will get to work with your wishes.
Your florist will start creating for you.
3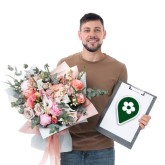 Delivery or collection in the shop, your florist will take care of it personally.
Ready for delivery of pickup.
Über GRAF HEIM + GARTEN GMBH
Das Gartencenter Graf ist ein typischer Familienbetrieb mit großer Schnittblumen- abteilung. Die Zusammenstellung von Blumen setzt viel Erfahrung und große Liebe zur Natur voraus. Passend zum jeweiligen Anlass, den persönlichen Vorlieben bei der Blumenwahl steht Ihnen das Team von Andrea Graf zur Seite. Sorgt mit viel Liebe zum Detail für die Auswahl des idealen Straußes. Für persönliche Vorlieben, wie die Lieblingsblumen des Beschenkten, bleiben genügend Freiheiten, schließlich soll der Strauß stets ein individuelles Geschenk sein.
Looking for flowers for an occasion?
We have a unique bouquet for every occasion. View our recommendations here!
Können Sie sich nicht entscheiden? Schauen Sie sich unten die Mustersträuße an, um sich inspirieren zu lassen, oder lassen Sie mich einen Vorschlag machen, der auf einigen Fragen basiert.
Looking for a kind of bouquet?
Below you will find a number of frequently selected products. We adapt every flower arrangement. All creations are unique and contain quality products that match the season.
Wegen Urlaub geschlossen
von: 10.01.22 bis 23.01.22
So viele Menschen, so viele Wünsche. Gerne helfe ich Ihnen bei der Auswahl. Soll ich einen Vorschlag machen, der Ihren Vorlieben entspricht?